PEERLESS
Tub and Shower Trim Only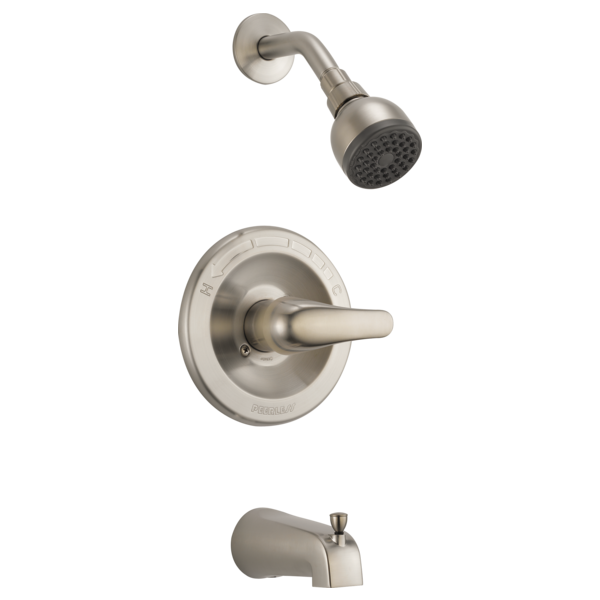 Tub and Shower Trim Only:
$77.30
Pressure Balance Valve Body:
$53.15
List Price*:
$130.45
Product Features & Benefits
Purchase PTR188700 Peerless rough valve separately
Pressure balance valve keeps water temperature within +/-3ºF.
Single function operation - Single handle for ease of temperature control.
Touch Clean
Water Efficient Product meeting CALGreen standards
Brilliance Finish
WaterSense Labeled
ADA Compliant
Product Details
Handle(s):

Single Handle Lever

Flow Rate:

2.00 gpm @ 80 psi, 7.6 L/min @ 550 kPa

Valve Type:

NA

Installation:

N/A

Spout Total Height:

11-15/16
Product Support, Repair Parts & Technical Specifications
Maintenance & Installation Sheet
Technical Specifications
Parts & Accessories Diagram
Holes for Installation
N/A
*The manufacturer's list price (U.S. dollars) is shown for comparison only. The actual retail price may be different from the price shown.